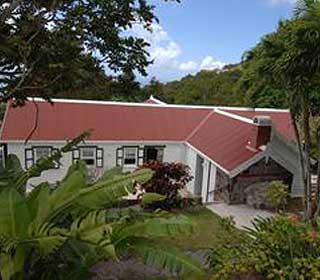 Cursor over images to enlarge: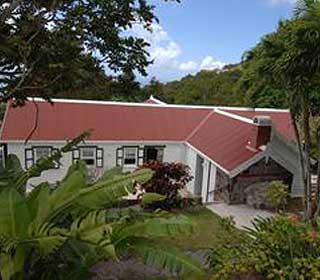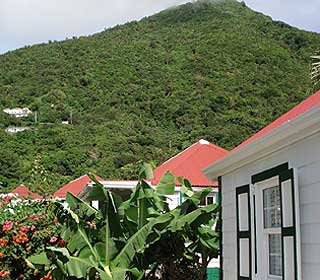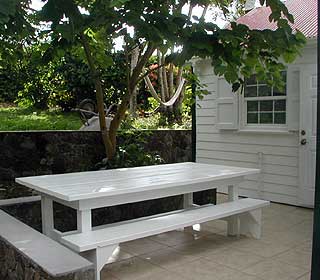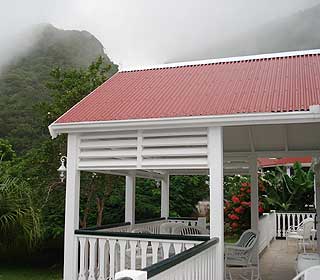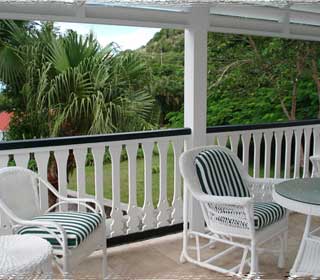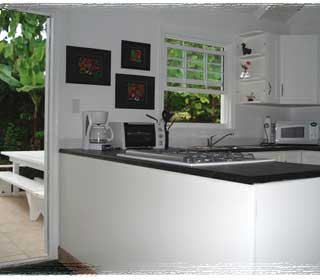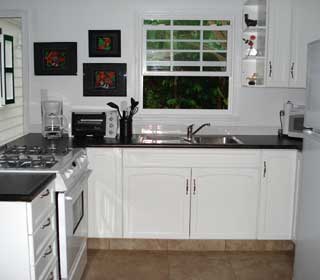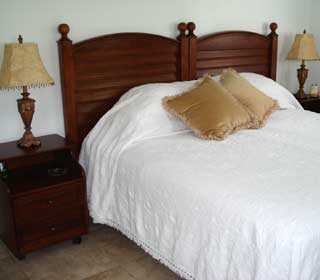 Listing Agent Information:
Agency - Saba Century 21 Island Realty.

Agent - Joe Johnson

Phone - (599) - 520 1042

E-Mail - joe@century21islandrealty.com

Hibiscus Cottage #015-S
Saba
Nestled among tropical gardens and flowers, this beautiful cottage, recently built in original Saba style, reflects the tranquility and grace of this pristine island also known as "the Unspoiled Queen".

The cottage features a large living room and dining area with stylish marble floors, a master bedroom and guest bedroom, both with en suite bath, a fully equipped kitchen, an oversized patio, ideal for entertaining and a private picnic area perfect for barbecuing.

From the patio you can enjoy the views of the lush gardens with their tropical flowers and breathtaking views of Mount Scenery.

Hibiscus Cottage has two key features that keep the guest returning to this charming property. One, even though the cottage looks as if it is 100 years old, once you step inside you will find that it is unlike any other cottage on the island. Due to the fact that traditional Saba cottages have small rooms, one bathroom, low ceiling heights, and electricity as an after thought, Hibiscus Cottage was completely torn down except for the brick oven chimney.

Second and very importantly is the location of the property. Hibiscus Cottage is located directly above the lush gardens of the island's museum and has a wonderful view of the gardens as well as out to the Caribbean Sea far below. The site is ideal as it is an easy walk to restaurants, shops and the start of the Mount Scenery trail which leads to other trails through out the island. This allows people the option of walking a few steps to dinner versus always taking taxi's.

The property manager lives nearby and is on call to assist you with anything and everything to make you Saba stay as relaxing and enjoyable as possible.

Hibiscus Cottage... for a true Saba experience...
Rental Information:
| | | | | | |
| --- | --- | --- | --- | --- | --- |
| Name | Area | Low Season | High Season | Beds | Baths |
| Hibiscus Cottage #015-S | Saba | $1500 | $2100 | 2 | 2 |
FOR MORE INFORMATION ON THIS PROPERTY E-MAIL US:
saba@century21islandrealty.com