SABA REAL ESTATE
Just 28 miles from St.Maarten, the island of Saba is a local paradox: a world famous secret!!!!!! Divers know it as one of the world's top ten dive destinations; movie buffs recognize the topography as that of "Skull Island" in the1930 King Kong, plane spotters know that it boasts the world's smallest commercial airport runway at 1,300ft. Gourmets delight in Saba lobster; and marine historians know the tales of pirates and legendary seamen.

Once you're on the five square mile island, however, and have to climb up to one of the hillside villages, it's as good a refuge from the outside world as you'll find.

Saba reputedly got its name from the Arawaks, whose word for rock "siba" summed up all the forwarding address details they needed to communicate to folks back home. And boy does it rock! Spiking out the ocean to a height of 2,877ft on the summit of Mount Scenery. Only in fairytales does a land rise from ocean to cloud in such a compact way.



EXCLUSIVE LISTINGS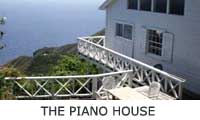 The Piano House

$ 760,000
Enjoy captivating ocean and island views from "The Piano House"!!! This large 3-Bedroom house has two full bathrooms, a fully equipped kitchen, an open and spacious greatroom, and comes completely furnished. HOUSE HAS A BRAND NEW SWIMMING POOL! » Read more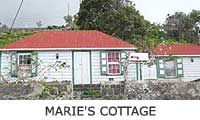 Marie's Cottage

$ 195,000
A quaint little Saban cottage. 2 bedrooms, 1 bath prefect for island living or holiday getaway. With a bit of modernization, this quaint cottage will recapture the essence of Saba's cool quiet lifestyle. » Read more

USEFUL REAL ESTATE TOOLS
Use Our Handy
Mortgage Calculator

Use Our Area Conversion Tools
Acres To Sq. Meters
Sq. Meters to Sq. Feet

SPECIALS
"Robert's Land #013-S"
Large Lot Only $70,000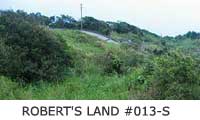 Located in Upper Hell's Gate, Saba, Robert's Land is undeveloped and suitable for consruction. Existing access road, power, telephone and cable TV are close by. » Read more

MORE SPECIALS FOR SALE
"ROCKWELL LAND #014-S"
Easy To Build Lot $ 135,000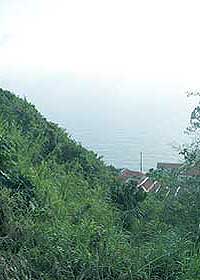 Located Windward Side, Roakwall is undeveloped land suitable for residence construction. Flat terrain, easy to build on, fabulous views, walking distance to shops and restaurants, and has road frontage with utilities close by. » Read more