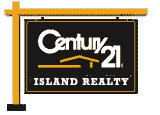 Saba Island Facts
Getting to and Around Saba
All travel to Saba connects in St. Maarten.

Several major airlines from North America, Europe and South America carry daily flights into St. Maarten (SXM). Special charter flights area also available from major cities during the winter season.

By Air from St. Maarten by Winair
(Windward Islands Airways) makes five or more flights each day to Saba to Juancho E. Yrausquin Airport. Inter-island flights can be arranged, some are scheduled weekly. The airport departure tax is $5.00 to Windward Islands, $20.00 per person elsewhere..



Saba The Unspoiled Queen
Island Information:

Saba is ideal for the traveler looking for a secluded haven, in peaceful and friendly surroundings. Rising steeply from the azure sea, the tiny island in the Caribbean is a magical experience far away from the cares and worries of today's hurried world.

Four small villages are as quaint and charming as the gentle, friendly manner of the Saban people, descended from hardy 17 th century pioneers. Visitors feel they have stepped back in history, yet many modern luxuries are here to be enjoyed. Saba is a monument to nature's best above and below the ocean's surface. The famous Saba Marine Park is second to none. Saba is a magical place for scuba diving, hiking, admiring the nature or honeymooning!

Imagine an island in the Caribbean untrampled by time. Imagine unspoiled landscapes that make you feel like an early explorer, and friendly English speaking people who make you feel at home. All this is Saba...

Because of Saba's precipitous terrain, settling was difficult and left for the hardy and the adventurous. Having been under English, French, Spanish and Dutch rule for many years, peace came with the Dutch Crown in 1816. The cultures of the variety of settlers are now uniquely blended into a hard-working people. Their history of farming, fishing and seamanship account for their keen knowledge of their nature. Many locals are well travelled and well educated; conversations are easy and interesting. The Saba museums house many artifacts and photographs which tell the stories of settling this remote island with its dramatic landscape.